Eurotest Bowie and Dick Test packs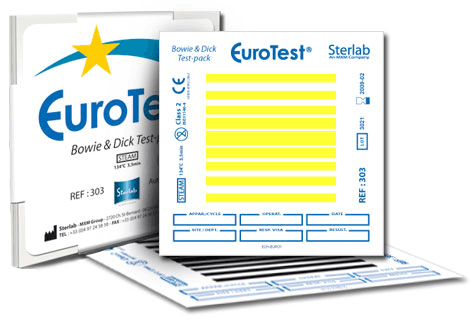 EuroTest® is a ready-to-use Bowe & Dick test pack manufactured by Sterlab, based on the know-how developed from Bodipack® and Quickise®.
Conscious of budget constraints in the health care system, Sterlab have imagined and produced the EuroTest®.
Thanks to the simplified packaging combined with the highest quality level of its reactive ink test sheet, the EuroTest® is among the most competitive products on the market.