Dale UroDynamic Tube Holder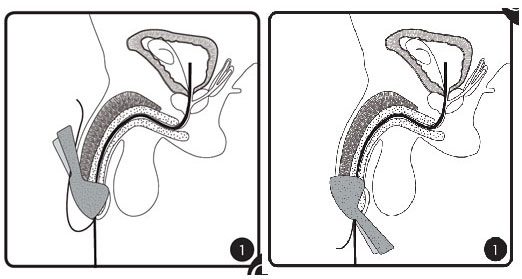 The Dale UroDynamic Catheter Tube Holder is ideal for holding urodynamic catheters in position during the urodynamic monitoring process to help you achieve an accurate reading.
Key Features:
Skin friendly adhesive
Dual inter-locking tabs
Non-adherent adhesive tips
Catheter Fixation
Secure catheter fixation is essential in maintaining good transducer signal quality and accuracy of testing. Urodynamic catheter can easily slide out of position if not securely fixated because there is no internal balloon retention.
Current methods of using standard hospital tape are inconvenient, tend to cause skin irritation, and may compress the urethra. The Dale Urodynamic Holder features two locking tabs that secure the urodynamic catheter in place. It is custom made with skin friendly adhesive and is latex free. The Dale Urodynamic Catheter can save clinicians time, allows for precise catheter positioning and secure catheter fixation which are all essential to maintain signal quality and test accuracy. The product is ideal for all male patients.
Document Download