The Dale Endotracheal Tube Holder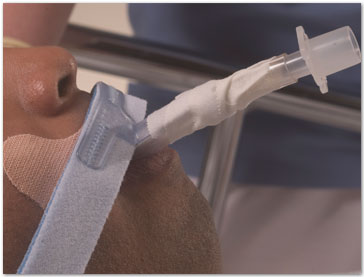 The Dale Stabilock Endotracheal Tube Holder helps prevent accidental extubation by providing a secure method of stabilization. The Stabilock provides fast and easy application to secure endotracheal tubes sized 7.0 - 10.0mm.
The Dale Stabilock provides easy access to the patient's mouth allowing the clinician to perform oral care which studies show can reduce the risk of VAP.
Document Download